ART Computer is an Apple expert Swiss company since 1995. For over 25 years, we have worked with private and public institutions throughout the world to bring digital transformation and innovation solutions. ART Computer was born out of the need to challenge the status quo, and respond to the challenges and opportunities of our time while preparing companies and individuals to succeed in our always-changing societies.
---
Our retail business offers a personalized customer experience that allows visitors to experience the best of Apple. With the top lifestyle accessories available, express and certified Apple repairs and support, as well as financial services, trainings, home deliveries and so much more, we are happy to say that we are your local Apple experts.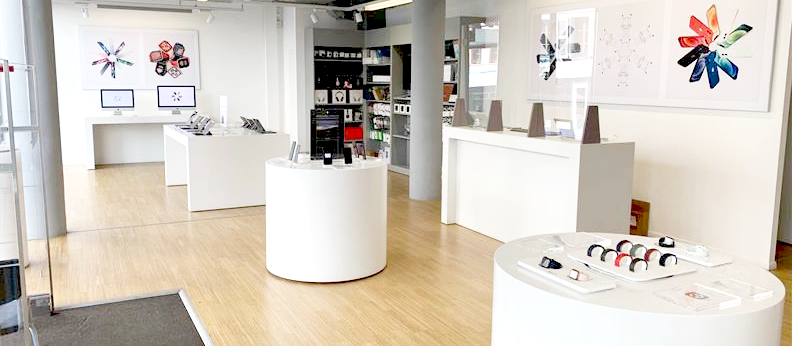 ---
Our B2B offer secures a full Apple integration in your daily processes with a meaningful customer experience. With the most relevant hardware, software and accessories, we build your own Apple ecosystem with a zero-touch configuration deployment, presenting Device as a Service solutions (DaaS), omni-channel solutions and Trade-In/Buy Back facilities. With us, you will experience the best of Apple in Business.

---
We are certified by Apple for Express Repair and Support services. By offering an end-to-end experience to our customers with quick response and a proven quality, we guarantee our customers full satisfaction in the process. Loyalty and trust must be earned, we are your most reliable partners.

---
We are always ready to deploy tailor-made solutions to your company and allow you to improve your business agility. By integrating the required systems and improving your access to the necessary infrastructure, your digital transformation will never be something to worry about.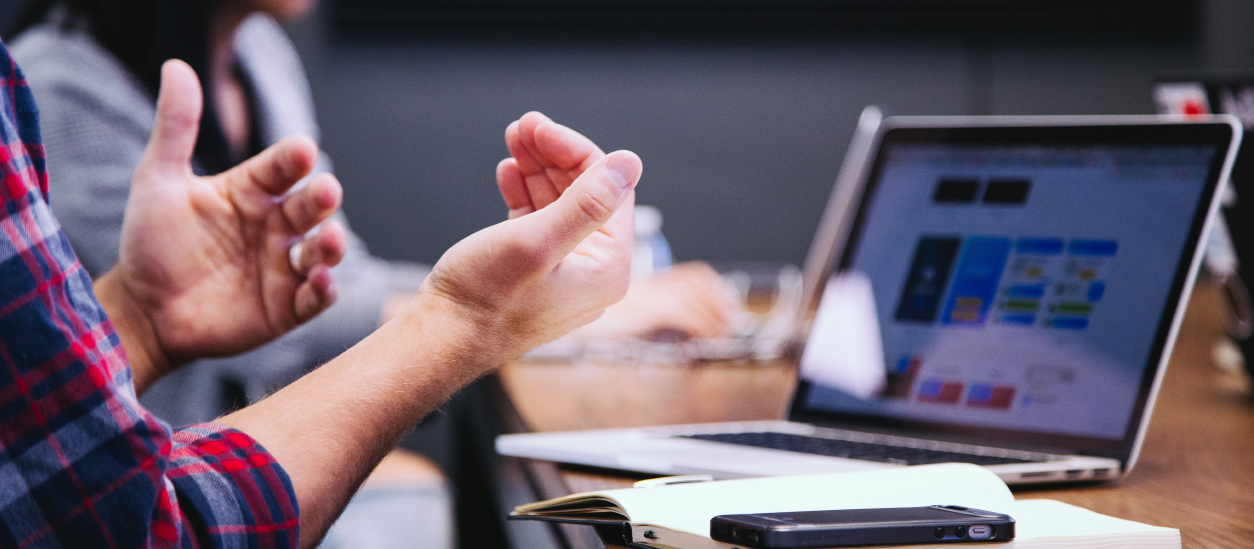 ---
As an interdisciplinary team of consultants, problem-solvers, innovators and change agents, we think and work together to inspire and develop innovative teaching and learning practices through relevant pedagogies. By incorporating digital technology in the learning experience, we release the full potential of teachers, students and leaders and enhance their interaction with the world.
---
Our tools and software are designed to improve the quality of care provided in hospitals, clinics, research centers, nursing homes and even governmental institutions. With technology we can boost medical and administrative productivity, providing new insights into everyday practices.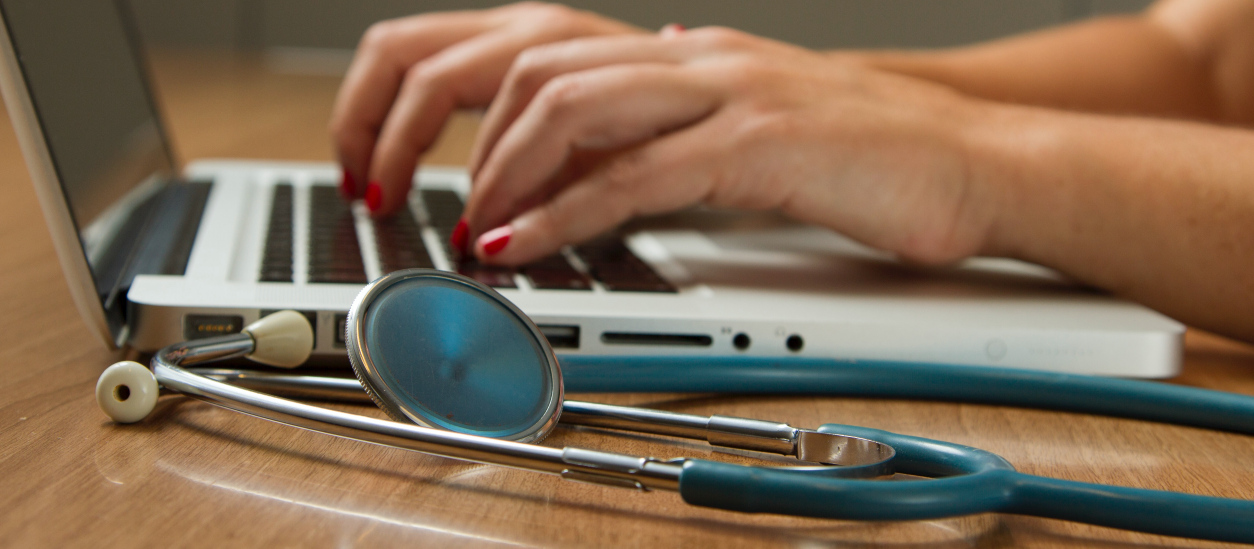 Corporate Responsibility
---
All our Apple products are made with very strict environmental measures that ensure a low impact in our planet. And we use them to strength the most needed communities. With our education projects we have been able to provide devices, professional development and constant assistance to not-for-profit enterprises all over the world, like Mano Amiga in Mexico, Hinduya Foundation in India or Malaika in the Democratic Republic of Congo. For more information about these projects and how you can help us increase our impact in the world, please do not hesitate to contact us.
Meet our team
---
Our diverse education and experience backgrounds allow us to imagine a broader and clearer image of every project we take and address it from every possible angle. We work with technology, but people are the core of our success.
Education Specialist Consultants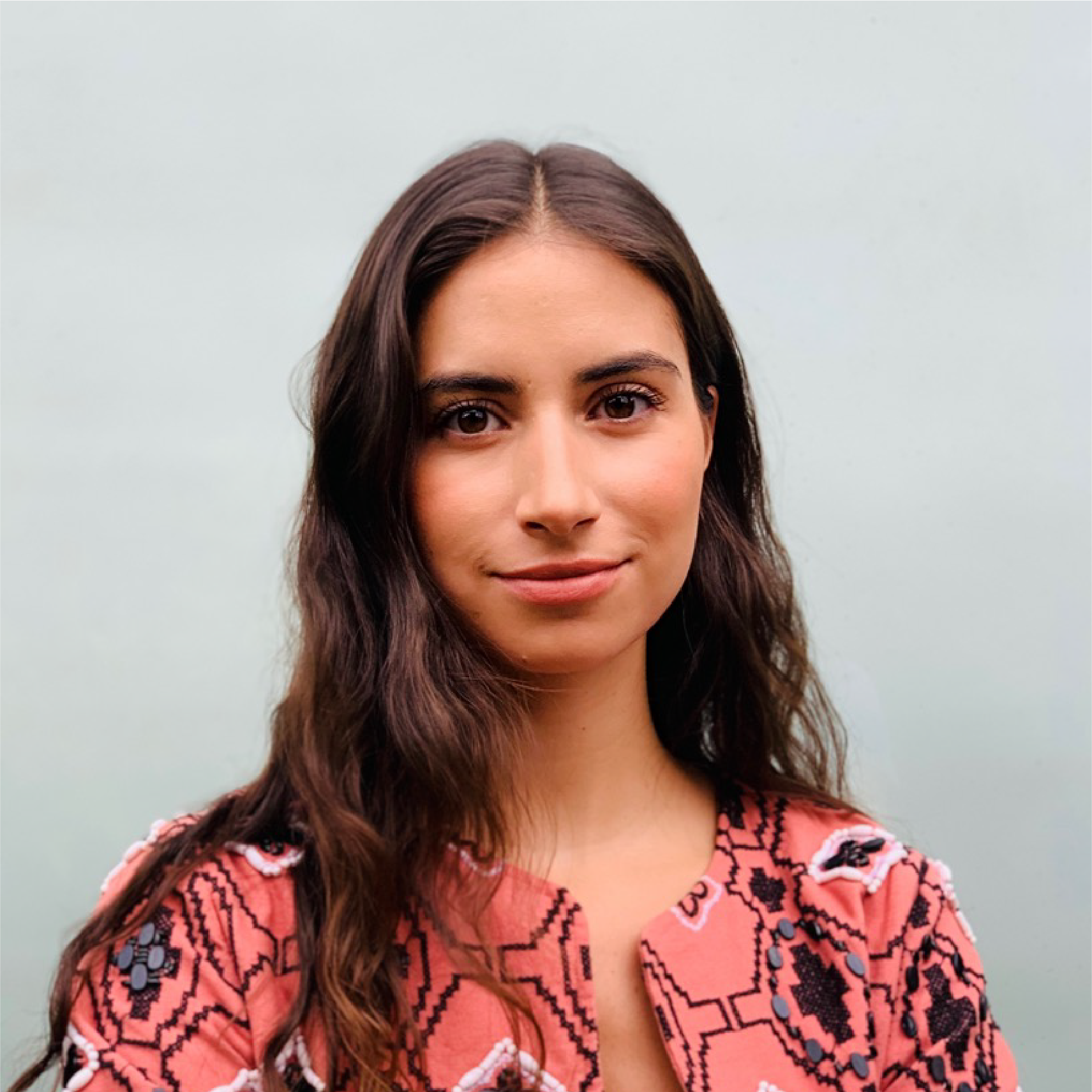 Education Consultant based in Mexico City. I am specialized in both the design and implementation of innovation projects in educational institutions all over the world. I'm deeply committed to achieving 21st-century learning experiences that equip learners with the competencies, agency, and tools they need to fulfill their unique potential and shape a better future for all.
Learning Consultant & Digital Transformation Specialist. I am a French born educator with over 15 years experience both in the classroom, in leadership and in consulting. I'm an enthusiastic change agent that is passionate about every aspect of education and making a difference.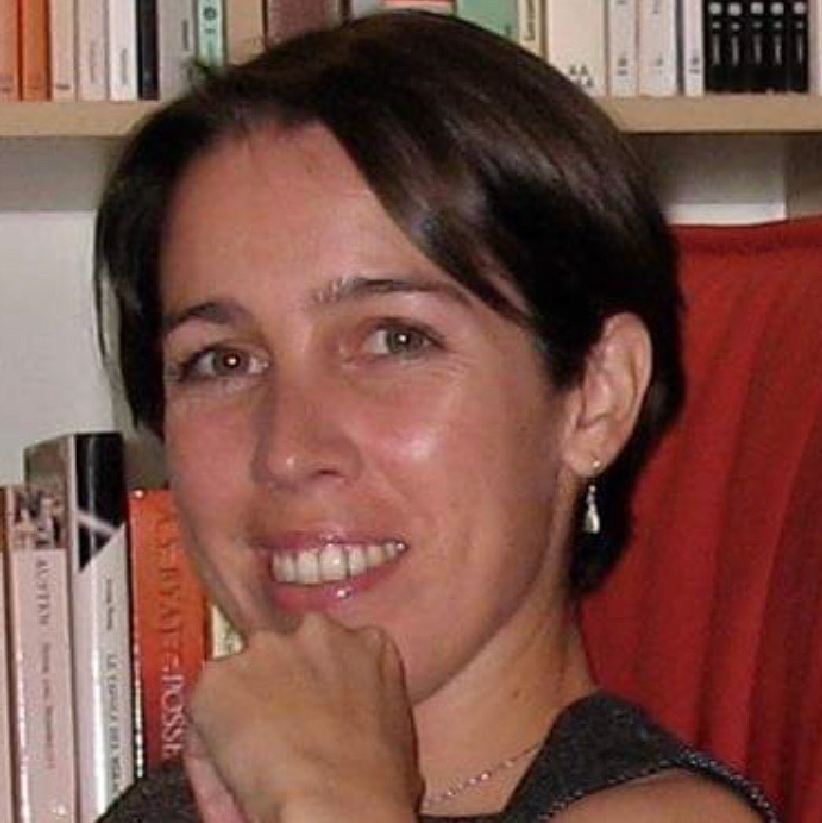 Director of pedagogy, PhD in educational technologies (University of Montreal, CA). I have more than 15 years of experience in higher education as a researcher (EPFL, Université de Montréal, Université Téluq), lecturer and trainer (Université de Genève, HEP Vaud) and in K12 as a deputy director and teacher.
With presence in all three regions of Switzerland, Spain and Mexico, we can offer tailor-made solutions all over the world.
Contact us and we will be happy to brainstorm with you and find the answers that you need.
---
Stores Managers, your local Apple Experts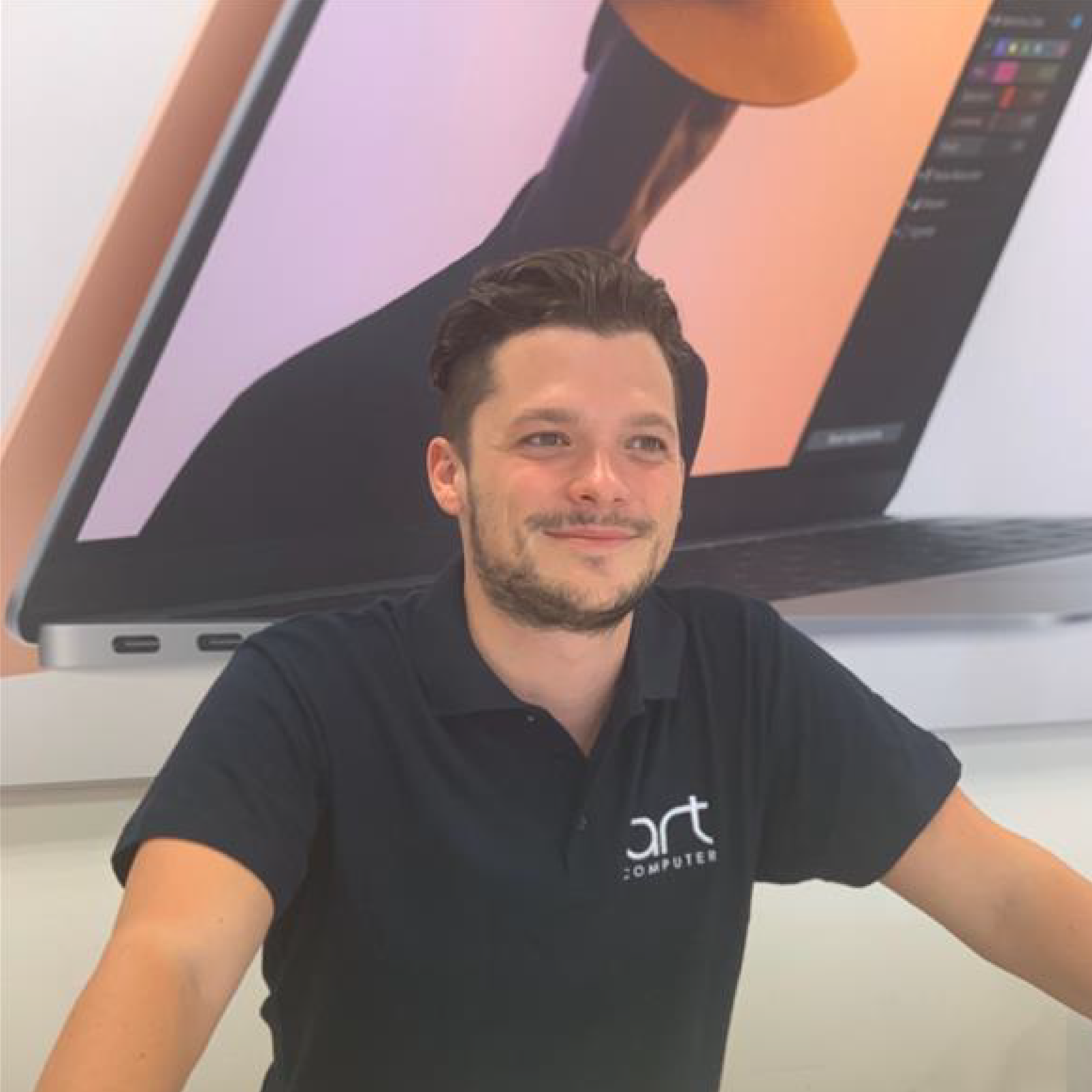 I have always been a fan of technology and have always been interested in all types of products. Apple has quickly become for me an essential brand, which has made complex technologies accessible to the greatest number of people. After more than 10 years of experience, I am currently responsible for the ART Computer store in Lausanne. My goal is to offer the best experience to the customer, wheter our fans or first timers.
For us, when a customer arrives with a problem and leaves with a smile, the mission done!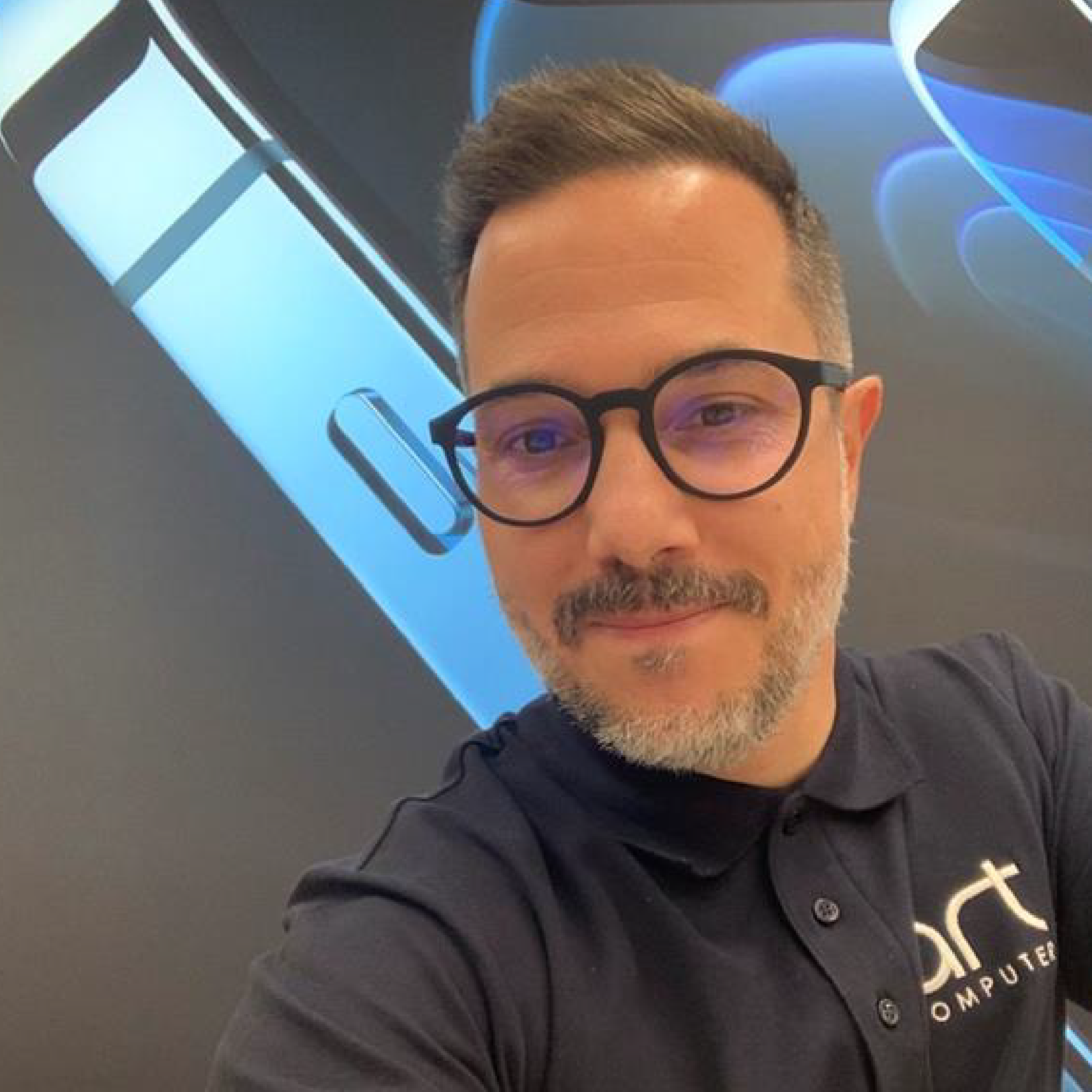 I started being passionate about computers since the 80s and became "Nerdy" during high school. I discovered Apple products in 1997 and started to love it at first sight. I started to work with Apple in 1999 and then joined Apple Retail in 2006 in different roles during almost 14 years ending this experience as a Business Manager. As a Store Manager in Art Computer for the Lugano Shop I'm really happy to share my passion about Apple Products, Music (Logic Pro) and Video Editing (FinalCut). "Stay hungry stay foolish" SJ.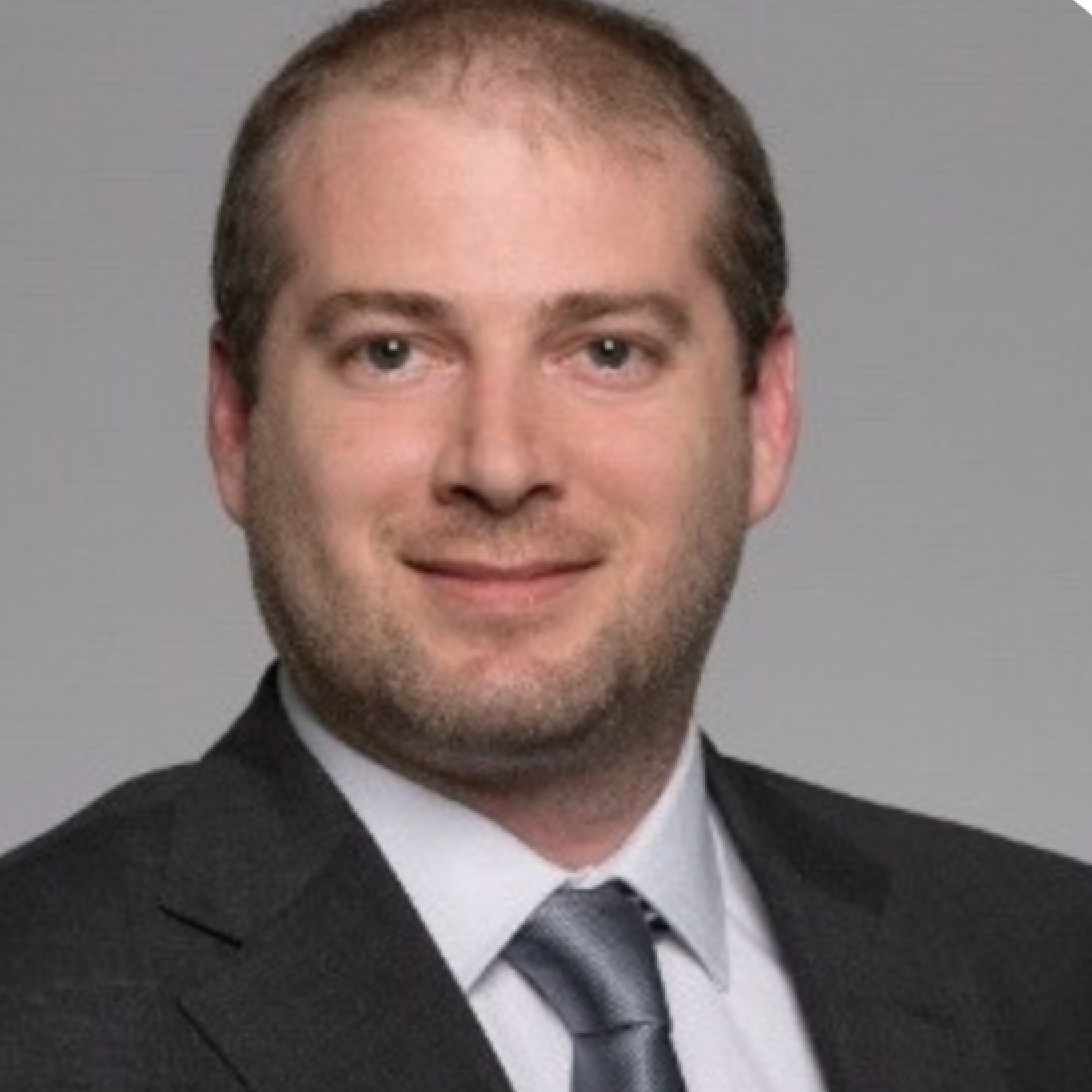 I have been working for more than 20 years in the field of electronics and computers, more specifically with Apple products in supermarkets for 7 years and for a little more than a year in a specialized store at Art Computer in Fribourg. We make sure that our store is warm and welcoming to everyone in order to discover the Apple ecosystem with us, whether it's for a new customer, or a customer who has already been a fan of the products for a long time.
The result of a quality service is a satisfied customer.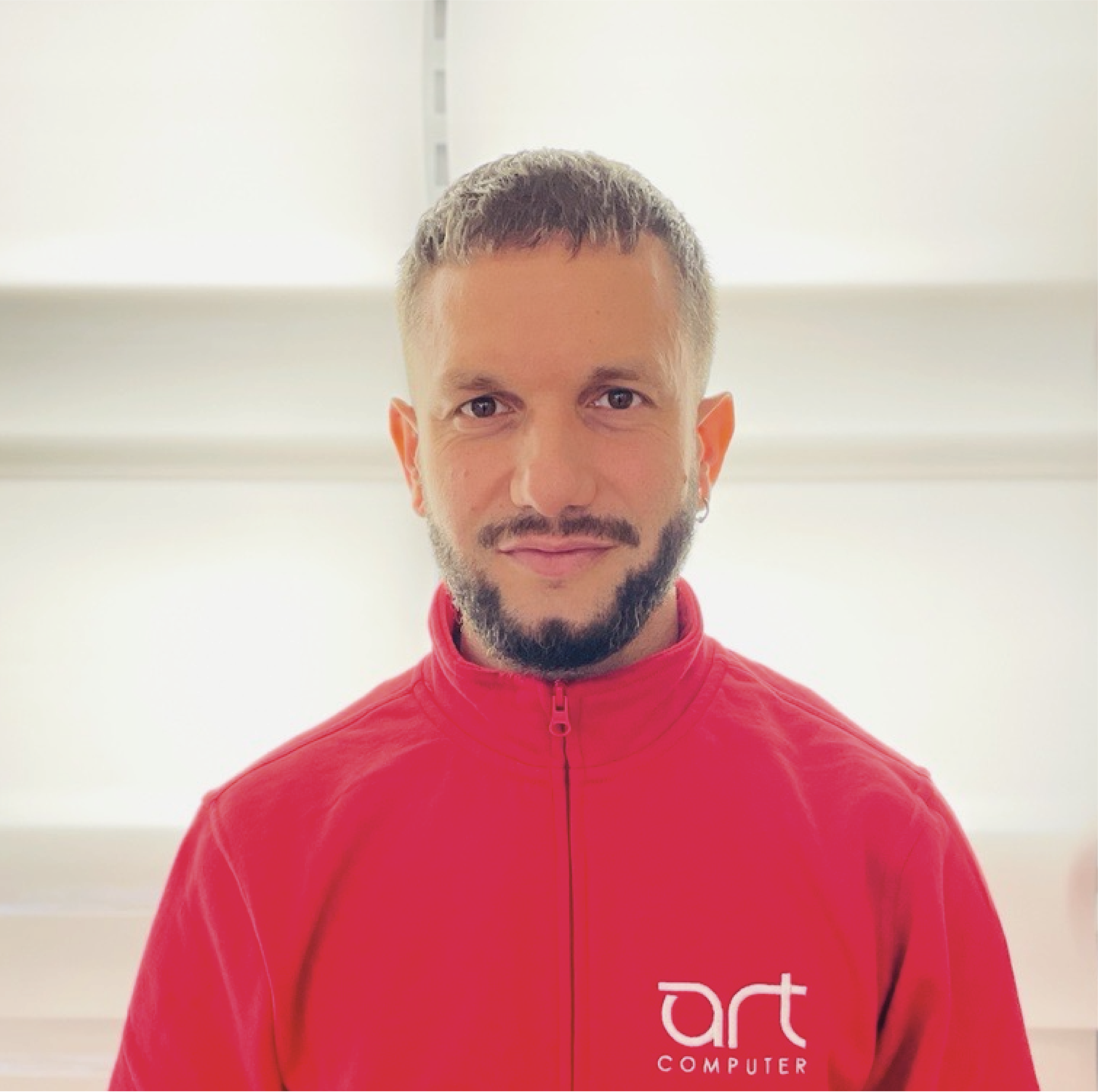 At a time when the world was talking about the millennium bug, I found my passion in selling computer systems and all fascinating electronic gadgets. After my apprenticeship as a retail specialist, I moved into the world of telecommunications. It is my mission to satisfy all customer needs. I don't let myself be put off and find the right solution for the customer's request. My broad know-how and wealth of experience feed me with the skills to master any " impossible mission ". My work is my passion but I also love to enjoy my free time with my dog and cozy evenings with friends. Traveling is my dream, which has led me to visit 4 of the 5 continents. Journey never ends!
Careers
We are always looking for committed, talented and curious professionals that can make our team better.
We introduce you to the most visible face of our team, each one in his field, always aiming to provide the best service to our customers.
Work with us
All our open positions will be published right here, but if you can't find anything,
feel free to send us your resume to :
Get to know all Apple products, try them out and be guided by our Apple experts in our stores of Genève, Lausanne, Fribourg, Lugano and Zürich.