For over 25 years, we have worked with private and public institutions throughout the world to bring digital transformation and innovation solutions to Education. Our company was born out of the need to transform teaching and learning practices and respond to the challenges and opportunities of our times.

Even back then, it was evident that our current education system was designed for another age. Today, as societies become more interconnected and technology-driven, our goals are to ensure students develop the necessary skills to survive and succeed in the 21st Century, to partner with schools and ministries to reimagine and create new models of learning, and to prepare teachers and school leaders with the skills and digital tools they need to lead this transformation.
Testimonials from our clients
The International Institute of Lancy
We believe education has more ambitious goals than just preparing students for entering the workforce. Schools need to prepare students for jobs that have not been created, technologies that have not been invented, and to address challenges that we can't yet imagine. As such, it is our responsibility to equip new generations with the skills, tools, agency, and purpose that will allow them to build a better world. While the challenge is daunting, we are convinced, it also presents remarkable opportunities for innovation, creativity, collaboration, and transformation at a global level.
"Education today should be oriented towards empowering students as lifelong learners and change makers in their communities,
whilst developing skills and values that encourage personal development oriented towards collective impact."
As an interdisciplinary team of consultants, problem-solvers, innovators and change agents, we think and work together to inspire and develop innovative teaching and learning practices through relevant pedagogies. We incorporate digital tools in the learning experience in a way that enhances the skills of both students and teachers, such as creativity, communication, collaboration, as well as socio-emotional abilities that shape our identity and interaction with the world.

By following our guiding principles of innovation, creativity, collaboration, and transformation, and after having worked with over 300 schools, we are convinced that technology offers extraordinary opportunities to achieve new learning while reinforcing the best practices and identity of each institution.

ART is a recognized Apple Authorised Education Specialist.
With this expertise, we have an interdisciplinary team of consultants to help you manage Apple's products and ecosystem.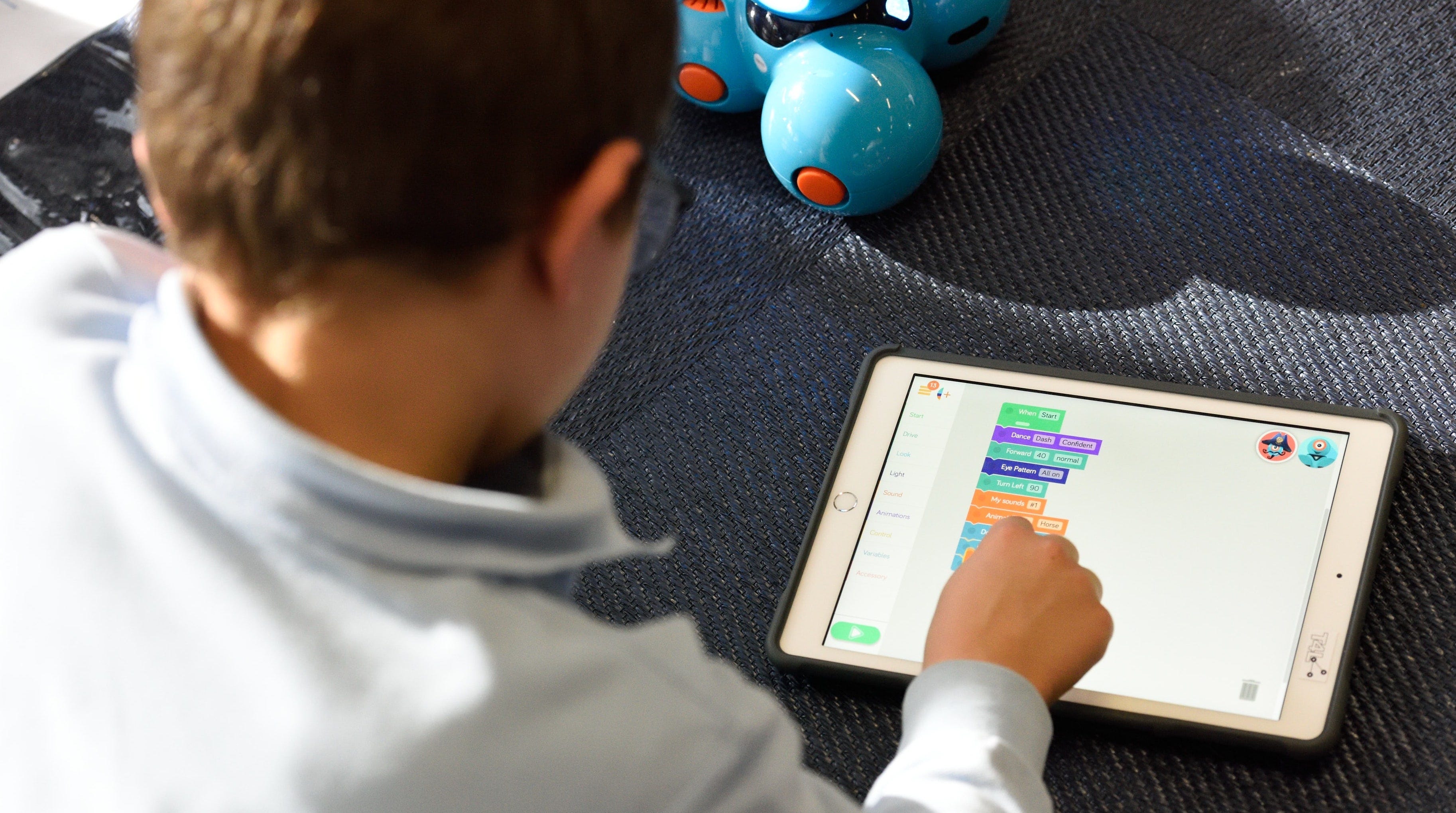 iPad and Mac, tools dedicated
to learning
The iPad and the Mac are tools for creativity and collaboration among students and between students and teachers. The use of iPad is so natural for children that it makes it an ideal device for their learning, while Mac, even more powerful, makes it possible to carry out more ambitious projects. Thanks to their complementary nature, it's even possible to start a project on one and finish it on the other. As for their autonomy of one day, it will ensure you a use without interruption.
Apple France Ed-Tech programmes (in French)
To learn more about the uses and benefits of iPad in education, Apple France offers a range of courses and content based on the latest version of iPadOS to enhance learning experiences. To learn more about these programmes, click on the link below.
Adapt your teaching and learning process to the needs of the 21st century generation. Edu21 is a platform in French and German with tools, courses, and resources designed to implement your vision of innovation.