It is now the best time to upgrade your institution's equipment.
Now!
Get an extra CHF 100 / per device
by upgrading to the latest Mac.
Valid only for educational institutions until June 30th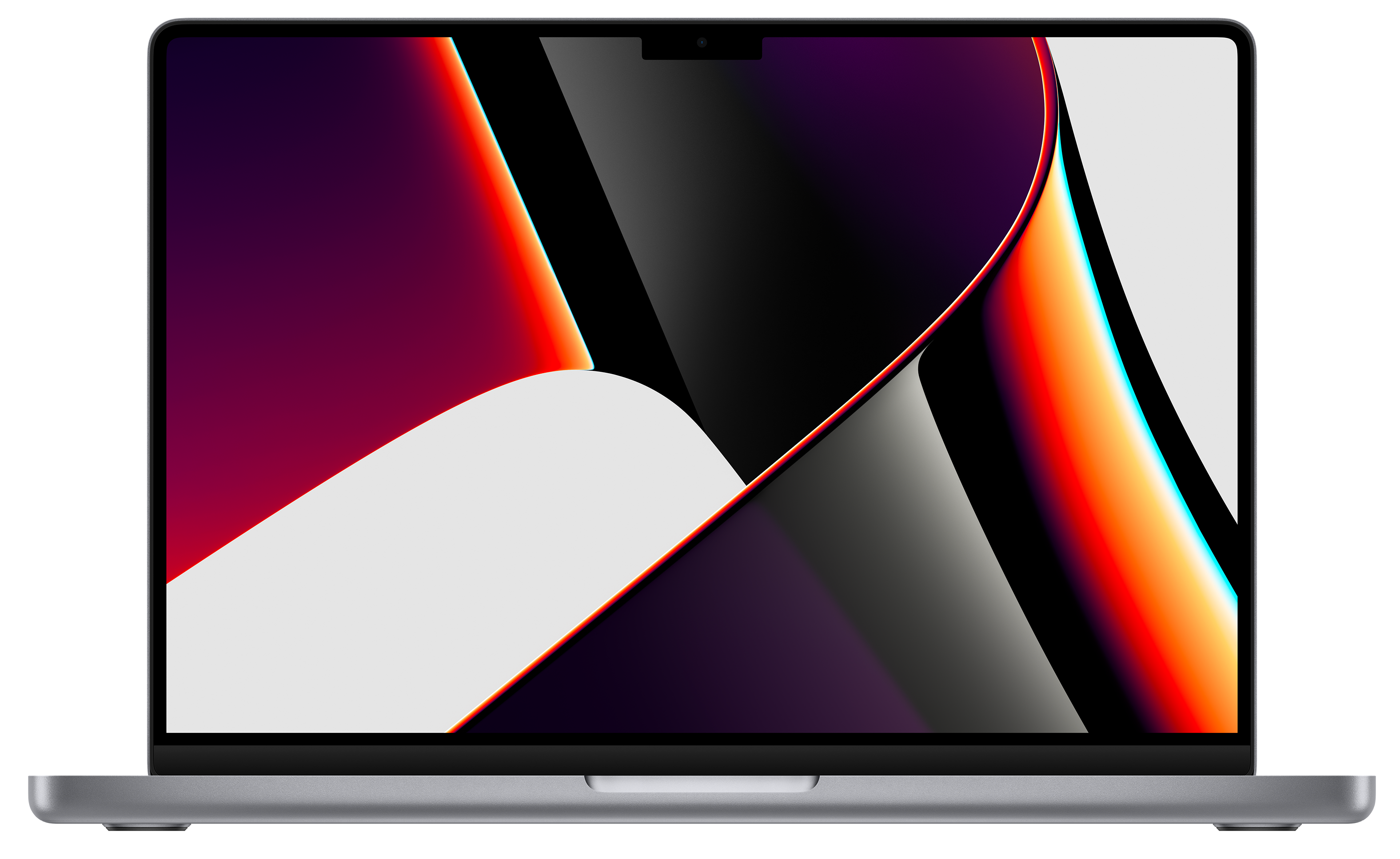 MacBook Pro. Supercharged for pros.
MacBook Pro delivers game-changing performance for pro users. Choose the powerful M1 Pro or the even more powerful M1 Max to supercharge pro-level workflows while getting amazing battery life1. And with an immersive 16-inch Liquid Retina XDR display and an array of pro ports, you can do more than ever with MacBook Pro2.
Why Mac for your education institution ?
Make sure your school has the latest devices in order to provide students and teachers with the best teaching and learning experiences. Recycle the devices you no longer use and get now the most powerful and intuitive tools.
How does our Trade-in service for educational institutions work?
Regardless of the model or condition of your current devices, it's a win-win for your institution and the planet. Trade in your device for a discount and we'll apply it to your new renewal. Take advantage now of our extra CHF 100 for your upgrades.
Only by sending us the serial number of your equipment, we will give you a first estimate offer.
We'll pick up your equipment on site and our technicians will make the final assessment of their condition.
Then , we will offer you the option to either buy back your devices or a credit note for the renewal.
We will issue you an official data erasure certification and we will give a second life to your old devices by recycling them.
The Trade in program is available for both Mac and PC.
You can only access this offer through our personal advisors.
Please ask your expert about other financial alternatives for purchases.
Fill out the form below and we will contact you shortly.
If you do not yet have Apple devices, check out our full range of
add-on services tailored for educational institutions.

We offer a modern tradition model for education.

Using diverse methodologies, we gather and cross-reference relevant quantitative and qualitative data about the school to have a better understanding of the institution's current situation and unique challenges.

In the Master Plan, we collaborate with educational institutions to build and execute the vision and strategy behind a successful technology integration project.

We support institutions in repurposing, remodeling, and rethinking the physical and digital spaces in the school to shift from an industrial era model to one that is student-centered, personalized, and leverages the power of technology.

To unleash the endless possibilities of technology, schools have to enhance the skills of teachers and educational leaders. Our Professional Development supports educators in building this foundation and empowers teachers to create authentic student-centered, personalized, and innovative learning experiences.

We support institutions in building an identity for the digital transformation project in order to gain community support and excitement around what's coming. With specific guidelines, promotional materials, and timelines, schools share their vision for learning with technology and engage with all members of the school community. .

We offer educators the possibility to complement their classroom curriculum with student-centered methodologies, hands-on activities, digital projects, and real-world challenges to facilitate learning experiences that meet the new generations of students' needs.
Trade-in values will vary based on the condition, year, and configuration of the eligible trade-in device. Not all devices are eligible for credit. Actual value awarded is based on receipt of a qualifying device matching the description provided when estimate was made. We reserve the right to refuse or limit quantity of any trade-in transaction for any reason. Restrictions and limitations may apply.

1 Battery life varies by use and configuration.

2 The display on the 16-inch MacBook Pro has rounded corners at the top. When measured as a standard rectangular shape, the screen is 16.2 inches diagonally (actual viewable area is less).